Learn about our Team
We are a team of dedicated professionals, ready to do what ever it takes to make your dreams a reality!
Ken LeVeille  #318243
Owner/Mortgage Broker/Loan Originator #319032
Capitol Mortgage Company #318243
2254 Wilmington Ave NW, Salem, OR 97304
Phone: (503) 588-9215
Cell: (503) 269-0005
Fax: (503) 585-7875
Email: capitolmortgagecom@comcast.net; ken@capitolmortgagecompany.com
Website: www.capitolmortgagecompany.com
Ken LeVeille started Capitol Mortgage Company in 1993 after moving to Salem, Oregon with his wife and two children. As the owner, mortgage broker and senior loan originator for this growing business, Ken has helped his valued clients find the best financing available for more than 25 years. Since creating Capitol Mortgage Company, Ken has instilled a personal, consultative approach within his business operations. He understands that no two people are the same just as no two loans are the same. This perspective has enabled him and his colleagues to identify effective, creative solutions that fit each client's unique lending needs. This mindset is particularly evident in CMC's private money lending practice, which has served homeowners and investors alike in achieving their real estate goals.
Prior to beginning Capitol Mortgage Company, Ken lived in San Diego where he enjoyed a varied professional and educational background. This includes owning and operating a home remodeling business and earning an undergraduate degree in Marine Biology from SDSU. Ken has been investing in real estate for over 30 years, focusing on buying and fixing up homes for rent and resale. This diverse background has provided Ken with the necessary skills to assist his clients in meeting their financial needs, attract talented mortgage loan originators, and to successfully operate his mortgage business. In his free time, Ken enjoys spending time with family & friends, traveling, writing on personal & business topics, being involved in the community, staying active, and playing tennis.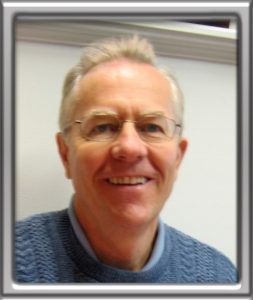 Capitol Mortgage Company
Capitol Mortgage Company
Bob Harris  #318236
Branch Manager/Loan Originator #318236
Capitol Mortgage Company #319032
2395 Kaley Ave NW, Salem, OR 97304
Cell: (503) 569-7646
Fax: (503) 587-0657
Email: customdvlp@aol.com; bob@capitolmortgagecompany.com
Bob Harris has enjoyed being a mortgage loan originator with Capitol Mortgage Company since 2004. Bob brings years of lending experience to each client, not only within the mortgage industry but through his prior work as well. As the former owner and operator of a home construction company, Bob has ten years of experience in the construction and development of homes and subdivisions in the greater West Salem area. Over that time, Bob built and sold over 200 homes. Because of this background, he is well versed in working with lenders and investors to help his clients become homeowners. Working as a loan officer has allowed Bob to continue in this tradition to help serve his clients. Prior to his work in the real estate industry, Bob worked utilized his degree in electronics and computer engineering to work as a computer engineer in Silicon Valley. His education, analytical skills, engineering, and building experience has given him the ability to effectively serve his broad client base. In 2013 Bob decided to become more involved in his local community by spending his weekend time serving as a pastor of a local church. He also enjoys spending time with his wife and four children, coaching youth sports, and helping to grow his church.
Jenny Kuball #1618071
Loan Originator #1618071
Capitol Mortgage Company #319032
Cell: (503) 269-7655
Fax: (503) 585-7875
Email: jenny@capitolmortgagecompany.com
Website: www.capitolmortgagecompany.com
With an innate passion for real estate and financial well-being for her clients, Jenny joined Capitol Mortgage Company in 2017 to pursue her long-held interest in helping others achieve their real estate goals. Having watched her father grow Capitol Mortgage Company since 1993, Jenny shares his belief in blending a personal, consultative approach with the efficiencies of the ever-evolving technological landscape. Jenny brings with her an analytical, service-oriented background which she gained from working in the employee health and benefits industry for companies such as Cigna, Kaiser, and Mercer. Paired with her degree in finance from the University of Portland, using and building upon her skills and education to help her clients find the best lending solution for their real estate needs.  In her spare time, Jenny enjoys trading puns with her family and friends, running, eating ice cream after her runs, traveling, reading, and taking every available opportunity to enjoy the beautiful Pacific Northwest.
Jenny is located in Oregon City and is eager to serve Oregon residents in and outside of her greater Portland metro location.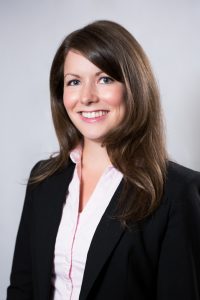 Capitol Mortgage Company